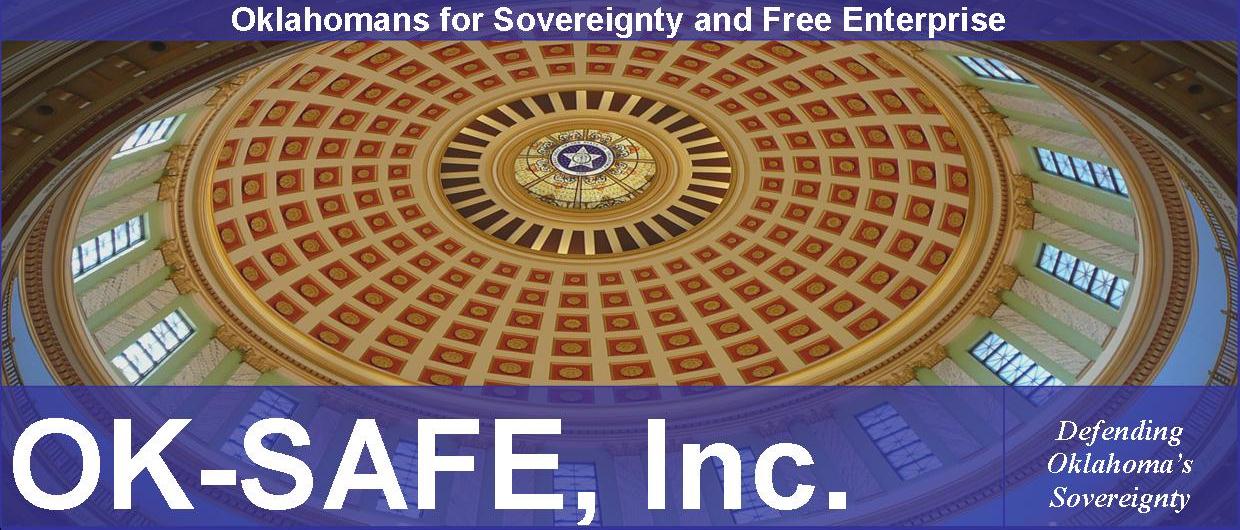 Managed Trade - America's trade policies have caused grave harm to our country's economy, security and people.
Our trade deficit is over $2 billion per day. One in five manufacturing jobs have been lost in 10 years as tens of thousands of manufacturers have closed.
Food imports exceed exports and enter the country without food safety inspection.
Trade agreements have dangerously undermined America's sovereignty by overriding the U.S. Constitution, local, state and federal laws.
Fair Trade - Trade can be beneficial.
We can have international commerce that roughly balances imports and exports, without surrendering sovereignty, the environment or food safety.
"How can one best define globalization? Some might delineate it in terms of increased international trade, limited restrictions on the movement of peoples, and light regulation on the flow of capital. At least that was how politicians and pundits defined it at the start of the twentieth century. At that time, Europeans did not require passports to travel from one country to another on
Contact: Fred Stokes, 601.527.2459
April 8. 2008
Tuesday, April 22, 2008
Derry Leaves Us in May

(1-24-1932 – 3-12-2011)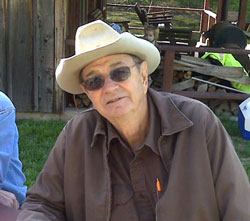 Derry Brownfield is a radioman. He's been talking to farmers, city people, and "Constitutional Americans" for 35 years with me...and for a number of years before 1973. He's good. And, he's a dear friend.

His last show will be in the middle of May. The "Common Sense Coalition" grinds to a halt on our system, but likely will continue with a new ownership group.


Eight or ten years ago Derry quit doing his market shows on the network which bears his name and started a new, daily, hour-long talk show. It was home-spun humor that lifted up Constitutional values on some 80 radio stations across the country. Most of his listeners loved him as did his affiliates. He didn't mind controversy or taking on giants like the Monsanto Corporation. He thought they were bad for farmers, too big for their britches and generally bad for America. Increasingly he's been saying so, without seeking balance, in my opinion.


The Control of Nature
For centuries–millennia–farmers have saved seeds from season to season: they planted in the spring, harvested in the fall, then reclaimed and cleaned the seeds over the winter for re-planting the next spring. Monsanto has turned this ancient practice on its head.


Monsanto developed G.M. seeds that would resist its own herbicide, Roundup, offering farmers a convenient way to spray fields with weed killer without affecting crops. Monsanto then patented the seeds. For nearly all of its history the United States Patent and Trademark Office had refused to grant patents on seeds, viewing them as life-forms with too many variables to be patented. "It's not like describing a widget," says Joseph Mendelson III, the legal director of the Center for Food Safety, which has tracked Monsanto's activities in rural America for years.


Indeed not. But in 1980 the U.S. Supreme Court, in a five–to–four decision, turned seeds into widgets, laying the groundwork for a handful of corporations to begin taking control of the world's food supply. In its decision, the court extended patent law to cover "a live human-made microorganism." In this case, the organism wasn't even a seed. Rather, it was a Pseudomonas bacterium developed by a General Electric scientist to clean up oil spills. But the precedent was set, and Monsanto took advantage of it. Since the 1980s, Monsanto has become the world leader in genetic modification of seeds and has won 674 biotechnology patents, more than any other company, according to U.S. Department of Agriculture data.
"The sovereignty of the U.S. is constantly subjugated to trade agreements, international ventures, alliances and treaties not approved by congress. Our worshipping at the altar of the "world economy" has contributed to the loss of our manufacturing base and the collapse of the value of the dollar." - Past U.S. Senator Bob Smith; 01-21-08
| | | |
| --- | --- | --- |
| | IN THE NEWS | |
| | |
| --- | --- |
| December 14, 2007 | In The News |

U.S. Gains Little From China Trade Talks
-
Manufacturing.Net – Dec. 13, 2007

Wu said Beijing can't be blamed for America's appetite for inexpensive Chinese Goods and suggested Washington lift restrictions on high-tech exports to diminish the trade deficit. She also bristled over threatened protectionist legislation, warning that new trade barriers would be a double-edged sword.
| | | |
| --- | --- | --- |
| | IN THE NEWS | |
| | |
| --- | --- |
| December 3, 2007 | In The News |

Pain From Free Trade
-
Mr. Blinder's Shift

Alan S. Blinder still considers himself a free trader but now warns loudly that the downsides of trade are deeper and longer-lived than most free traders say.
Mr. Blinder began to muse about this in public. At a Council on Foreign Relations forum in January 2005 he called "offshoring," or the exporting of U.S. jobs, "the big issue for the next generation of Americans." Eight months later on Capitol Hill, he warned that "tens of millions of additional American workers will start to experience an element of job insecurity that has heretofore been reserved for manufacturing workers." - By DAVID WESSEL and BOB DAVIS
| | | |
| --- | --- | --- |
| | IN THE NEWS | |
| | |
| --- | --- |
| December 3, 2007 | In The News |

China Urged to Stop Producing Tidal Wave of Fakes
- Manufacturing.Net – Nov. 26, 2007
BEIJING (Kyodo) — European Union trade commissioner Peter Mandelson on Monday urged China to stop its manufacturers producing what he described as a ''tidal wave'' of counterfeit goods.
Mandelson told a forum on food safety in Beijing that eight out of 10 fake goods seized at Europe's borders last year were made in China and some were potentially dangerous, such as counterfeit medicines and fake aircraft and car parts.
Jose Manuel Barroso said the current trade imbalance is ''unsustainable'' and is becoming an increasingly important political issue in Europe, adding to people's anxieties about globalization and economic competition from overseas.
| | | |
| --- | --- | --- |
| | IN THE NEWS | |
| | |
| --- | --- |
| November 23, 2007 | In The News |

Chinese Spying No. 1 Threat to U.S. Manufacturing
- Manufacturing.Net - Nov. 15, 2007
WASHINGTON (AP) — A congressional advisory panel said Thursday that Chinese spying in America represents the greatest threat to U.S. technology and recommended lawmakers consider financing counterintelligence efforts meant to stop China from stealing U.S. manufacturing expertise.
The U.S.- China Economic and Security Review Commission also said in its annual report to Congress that small and medium U.S. manufacturers, which represent more than half the manufacturing jobs in America, ''face the full brunt of China's unfair trade practices, including currency manipulation and illegal subsidies for Chinese exports.''
| | | |
| --- | --- | --- |
| | IN THE NEWS | |
| | |
| --- | --- |
| August 31, 2007 | In The News |
Fair Use Notice: This site contains copyrighted material, the use of which may not always have been specifically authorized by the copyright owner. Such material is made available for educational purposes, and as such constitutes "fair use" of any such copyrighted material as provided for in Section 107 of the U.S. Copyright Act. In accordance with Title 17 U.S.C. Section 107 the material on this site is distributed without profit to those who have expressed a prior interest in receiving the included information for research and educational purposes.
Our Privacy Policy: The only personal information we give to any third party is the information you provide to us when using your debit or credit card to make a donation or purchase. All other information and correspondence are strictly confidential. We never sell, give away or barter mail lists or other information to any person, business, organization or corporation for any reason. We will not provide any personal information about you to any government or agency or employee of any government, foreign or domestic, except when we are under a court order to do so.